Sedation Options for Dental Anxiety Patients in Aurora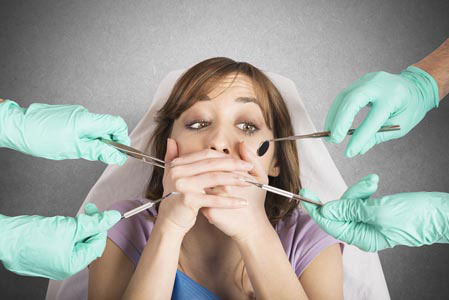 If you or somebody you know has dental anxiety or dental phobia (fear of dentists), they usually delay dental appointments or panic the night before a dental consultation - they may be an ideal candidate for sedation dentistry.
Sedation dentistry refers to the use of anesthesia for an extensive period of time during treatment, to alleviate anxiety or put patients in a sleep-like state, to relax their nerves and movements, so little is remembered or felt during the dentistry procedure. Whether for a minor problem or extensive treatment for root canal work or gum disease, many patients desire a sedation dentist to put their mind at ease before the treatment.
If you have any of the following fears below, the team at Weingarten Dental in Aurora, would be pleased to discuss if you are qualified for sedation dentistry to make your dentist experience pain-free.
Past traumatic dental experiences
Fear of dental equipment, sounds and treatment
Have not visited a professional dentist in many years
Hyper sensitive teeth
Very sensitive gag reflex or difficulty opening mouth
Embarrassed about your teeth
Experience sweaty palms and grip the armrests
Denial about a dental problem until you experience extreme pain
Fear of "numbness"
Have a complex dental problem and require surgery